Meet The Face Behind Banner Sales Co.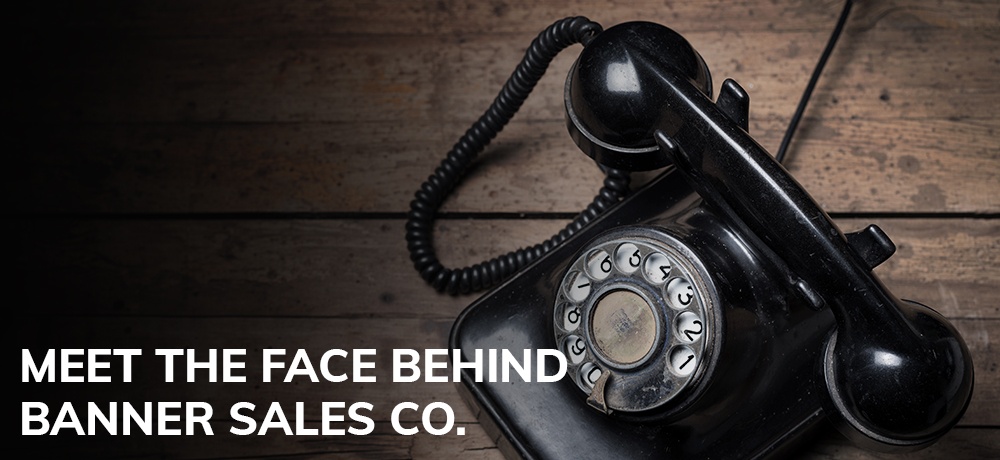 I'm Jim Sojka, the proud owner of Banner Sales Co.
I look forward to sharing my story. I hope that you will enjoy getting to know me better.
My father worked for a national HVAC machinery manufacturer. As a result, the HVAC business world was ingrained in me. As a kid, I would hang out at the factory and would accompany my dad on sales calls to HVAC shops. I went on vacations with machinery dealers, customers, and executives all in the HVAC field. When the time was right, it seemed only natural to bring my professional knowledge and childhood experiences together. I began working at Banner Sales Co. and played a part in researching companies and filling orders while still in high school.
While Banner Sales Co. has been in business since 1988, I took the company over in 2004 after I completed college and spent a few years in corporate America.
Since 2004, it's my responsibility to steer the company, make decisions on new products, make sure that my employees have the tools they need to not only create the best products in the HVAC market but also look forward to coming to work every day.
I believe that life can be hard, but you shouldn't make it harder than it has to be. I approach everyone with a smile. They may be having a tough day, and interacting with me should be a bright spot on their day. The same goes for labels. Buying labels and other products from us should be the easiest part of your day. It shouldn't be hard, and I try to make sure it is easy.
In my line of work, adaptability, innovation, and dedication are vital attributes to success. It is these attributes, along with my ability to figure out a problem efficiently and quickly, that have led to my firm's success.
When I am not at work, I love to travel and act in movies, TV shows, and commercials.
I have enjoyed sharing my story about the things which matter to me and how they influence the way I do business.
If you or someone you know could benefit from our expertise as a leading HVAC label manufacturer in Covington, LA, I invite you to get in touch. Please visit our website at www.bannersalesco.com.
Sincerely,
Jim
---
---