Our Solution for High-Quality & Affordable HVAC Labels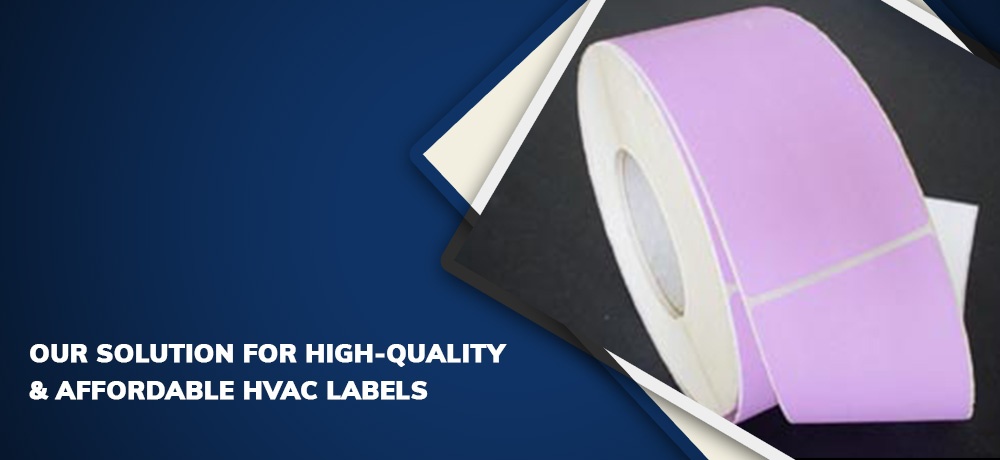 At Banner Sales Co., we are America's HVAC Label Manufacturer, specializing in Plasma Table Labels, Pin Fed Labels, Laser Sheet Labels, and Thermal Labels. We love finding solutions to our HVAC clients' label challenges.
The Challenge: The Cost of HVAC Labels Has Been Skyrocketing
We had a customer call and ask about labels. His boss told him to get some "cheap labels." So he went to one of those office supply stores and purchased some "cheap labels." The labels he bought didn't quite work, as the margin between the stickers was tight. Then he remembered he had previously used HVAC labels from Banner Sales at his old company. Our labels are made specifically for your plasma program. They will print all of the information ON THE LABEL!
The Solution: Our Affordable, High-Quality HVAC Labels
After talking to the customer, we asked about the cost of the "cheap labels." I was astounded, as the office supply store had increased their prices significantly. They have always been more expensive than ours, but WOW! We managed to get him almost 1000 sheets for what he paid for 250 sheets. The kicker was that not only did he save about 300%, but our labels were premium quality and worked like a charm.
The Bottom Line
The customer was ecstatic, as he got great labels at a great price. After all, we are HVAC guys making products for HVAC guys. We've walked in your shoes, so we know what you need!
Till next time,
Jim
Get in touch with us today!
As America's best HVAC Label Manufacturer, Banner Sales Co. offers quality products at an affordable price. Our products include Pin Fed Labels, Laser Sheet Labels, Thermal Labels, and Plasma Table Labels. Our team fulfills orders across Canada and the United States.
To learn more about how we can help you, please click here. To get started, get in touch with us by calling
1-800-821-8487 or emailing sales@bannersalesco.com.
---
---