What Makes Banner Sales Co. Stand Out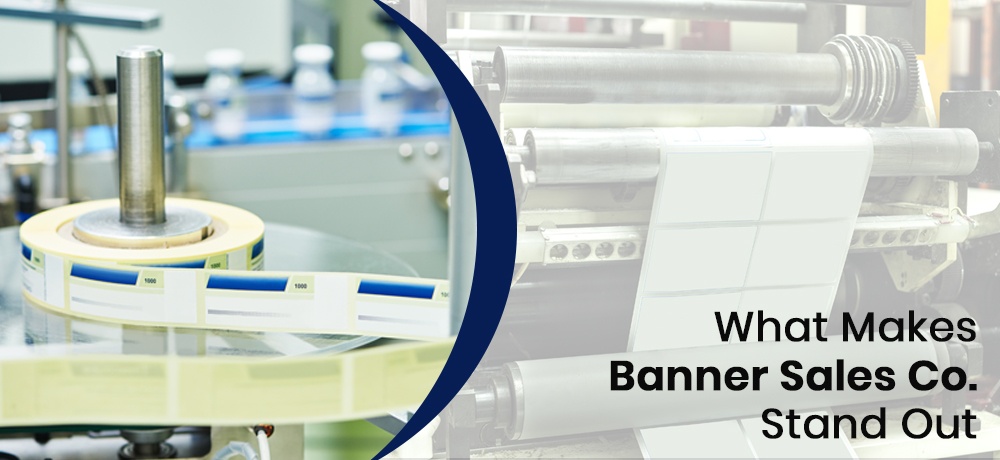 Thanks for stopping by our blog. If you are looking for more information about Banner Sales Co., you have come to the right place.
About Banner Sales Co.
Banner Sales was founded in 1988 with the vision to supply the HVAC industry with labels. Since then, we have grown to be one of the largest label manufacturers in the entire USA. Today, we are the #1 label supplier of plasma labels to the HVAC industry, and our plasma labels are manufactured in-house and distributed internationally.
Apart from plasma labels, we manufacture laser labels, thermal labels, and pinfed labels, and are a proud leader in the labeling supplier industry for clients across Canada and the United States.
The Banner Sales Co. Difference
Year after year, we continue to innovate label technology by introducing color coding for duct, striped labels for even more color options, and the famous HOT label for HOT jobs. Our manufacturing facility has a 21-point inspection system to ensure that your labels are right the first time and every time. Whether it is cleat tools, nylon bushings for dampers, adhesive remover, or other requirements, we are here to innovate for you.
Shortly after our founding, we introduced Condu-Mate to the HVAC market. Through meticulous research, we devised a way to cut expenses for tie-rod reinforcement. Now the inserts are the industry standard. They go by many names, but Condu-Mate is the original insert tie-rod fastening system and still made in the USA! Condu-Mate has one of the strongest pull tests on the market: at least 1200 lbs for 1/2" and 1600 lbs for 3/4".
As a family-owned business, we understand how important each customer is to you, and in turn, we treat you with the same amount of care. We listen to you and ensure we meet your expectations and fit your budget. Whatever your requirements, we make them at an economical price that won't break the bank.
To learn more about all that we do at Banner Sales Co., visit our website by clicking here. If you have any questions about how we can help you, we would love to hear from you. Please contact us here.
---
---